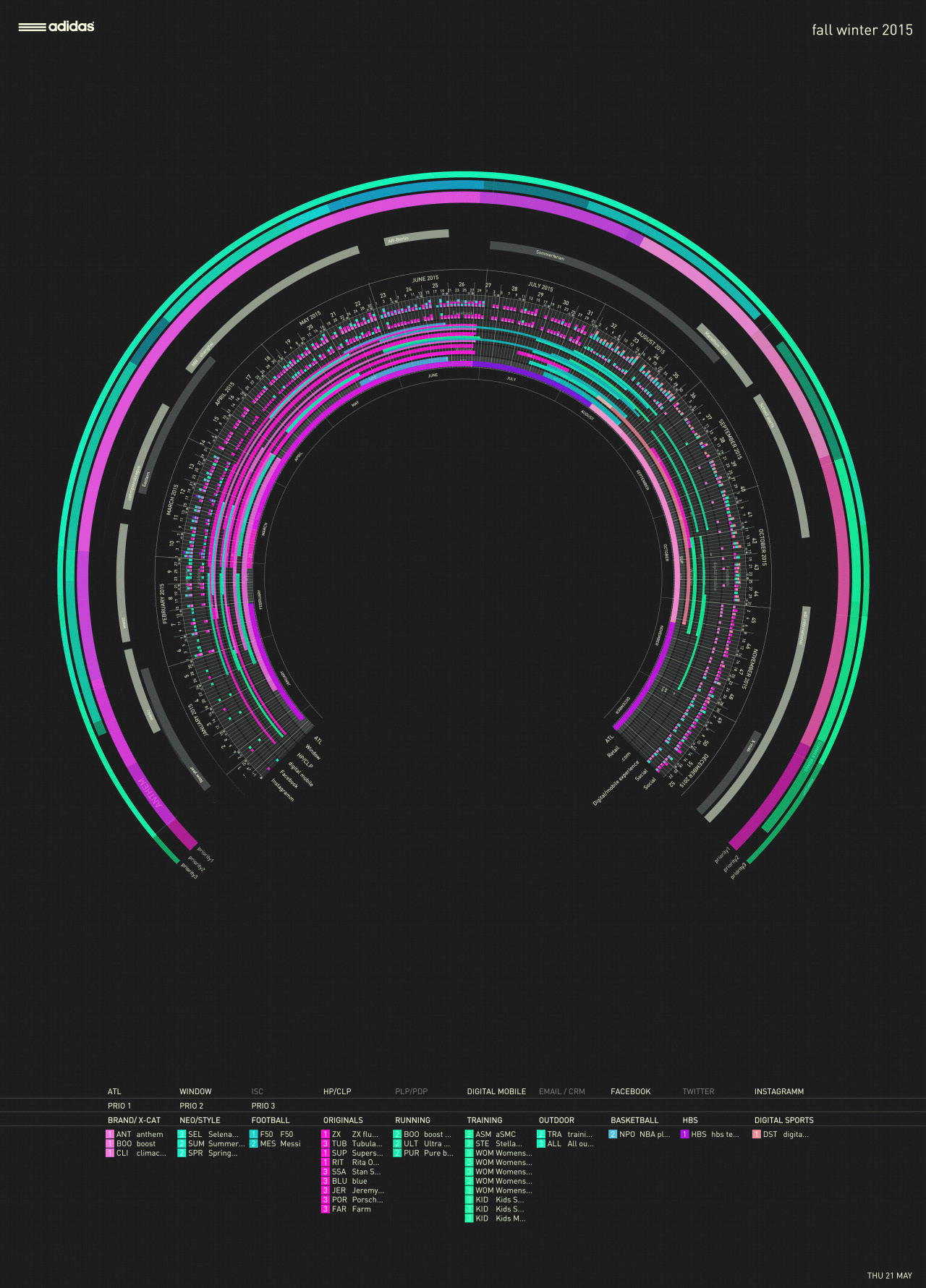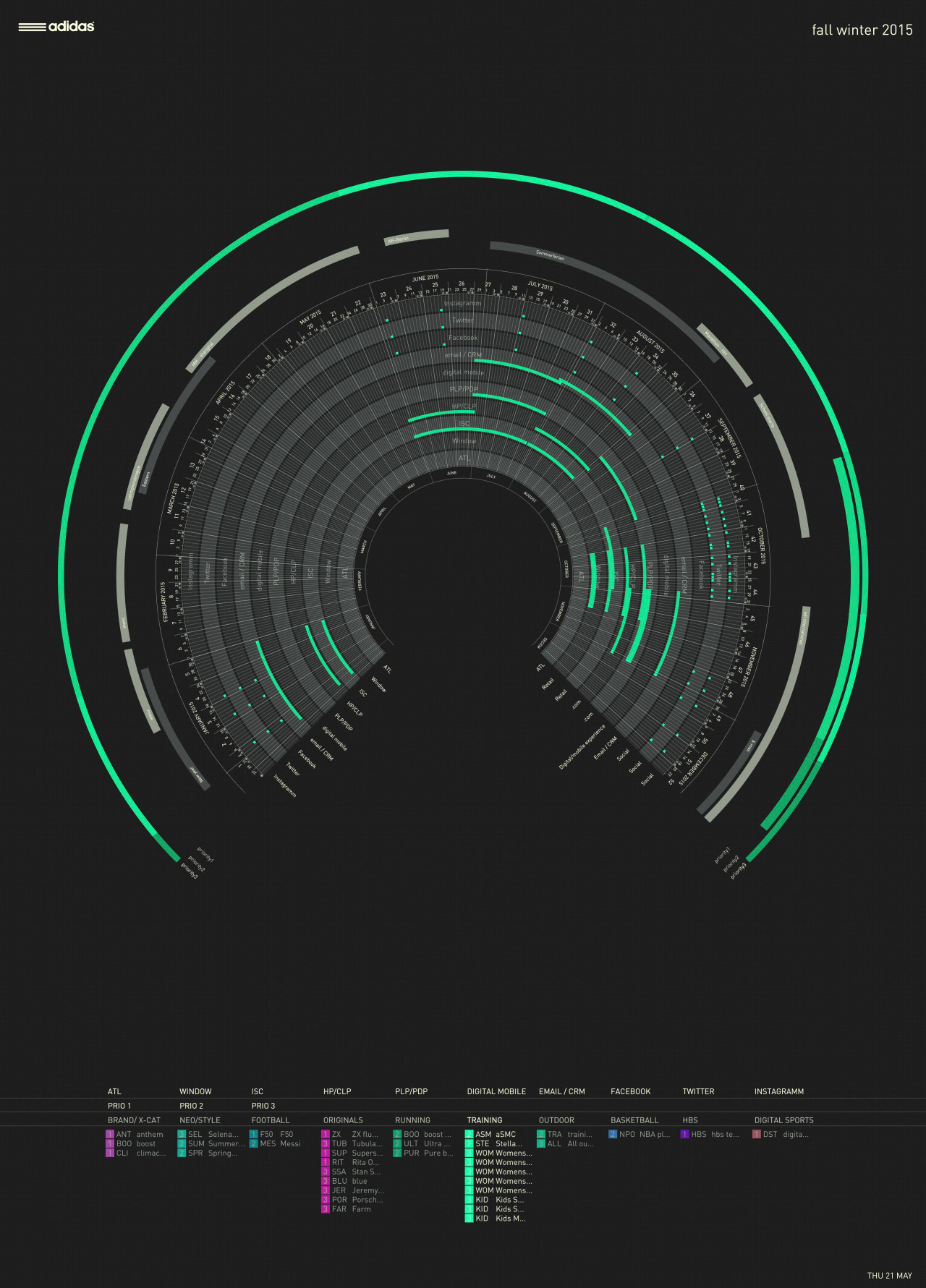 Together with Torsten from Artificial Rome I designed this circular planning calendar. While he was providing the functionality I created the concept and design.
A new planning software for our friends at Adidas in form of a beautiful data visualisation where information can be reorganised easily and printed out with one simple click.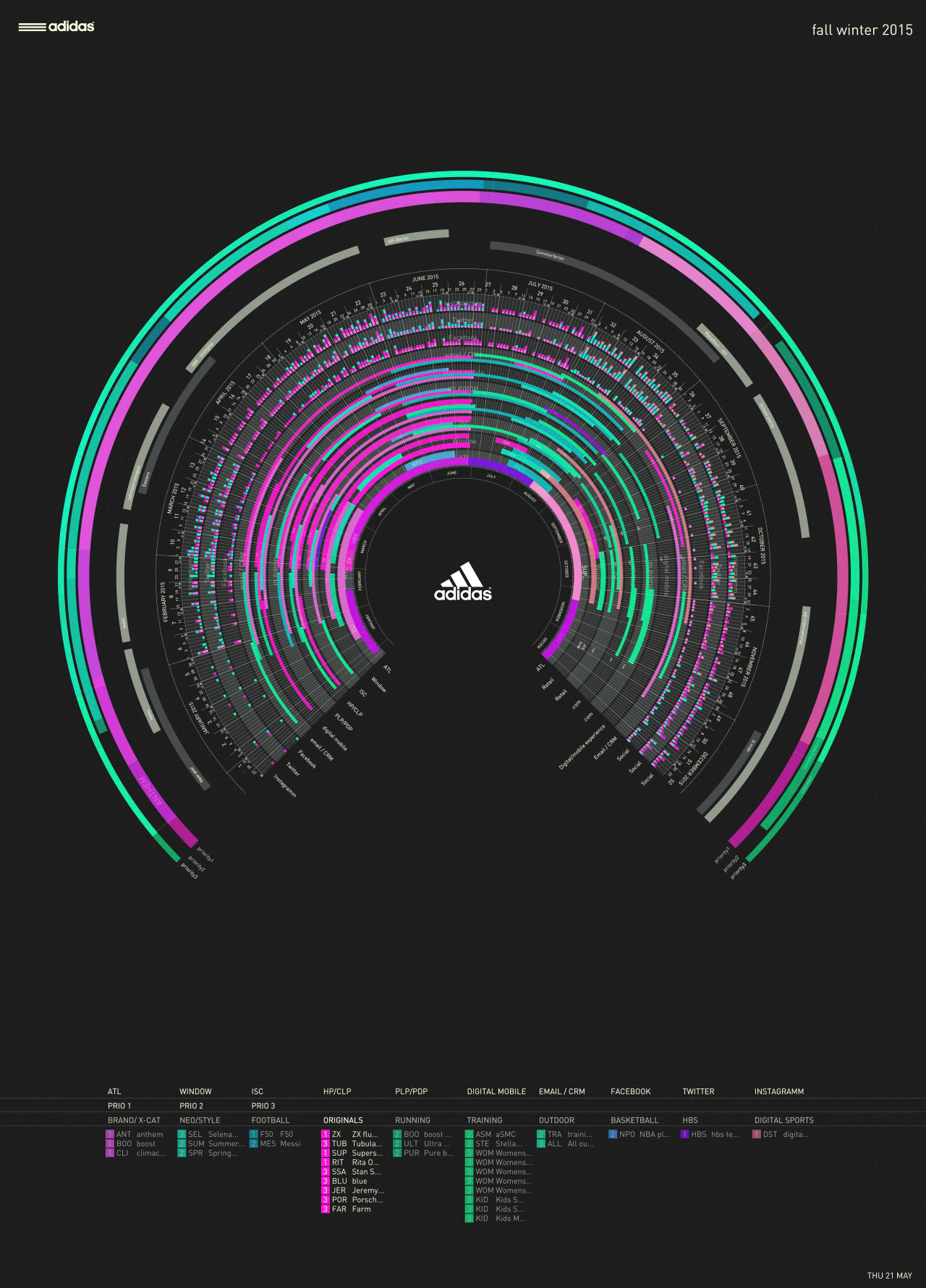 This circular data calendar is a data driven planing tool for in house organization. The calendar filters data for all channels, products, campaigns and touch points. This interactive circular calendar and planing tool was developed by Torsten Sperling from Artificial Rome and me. He thought me object based programming in java, I basically did graphical operations and the main concept. By filtering the data it is possible to create calendars for every single employee no matter if manager or retail designer. The filters are separate by: categories, products, campaigns, tasks and responsibilities.