This is the fifth iteration of the Pigalle Duperré court in Paris, this time featuring a more graphical, block colour design to tie in with the new Nike Pigalle Converse collection.
For this new court design nike decided to implement an Augmented reallity application that explains the court specific rules. Since the court is more narrow than usual and sorrounded by walls, players have additional ways to score points. Scoring by bouncing balls off the wall, ballers gain extra points. We set out to bring this user manual to live in the court with web AR technologies.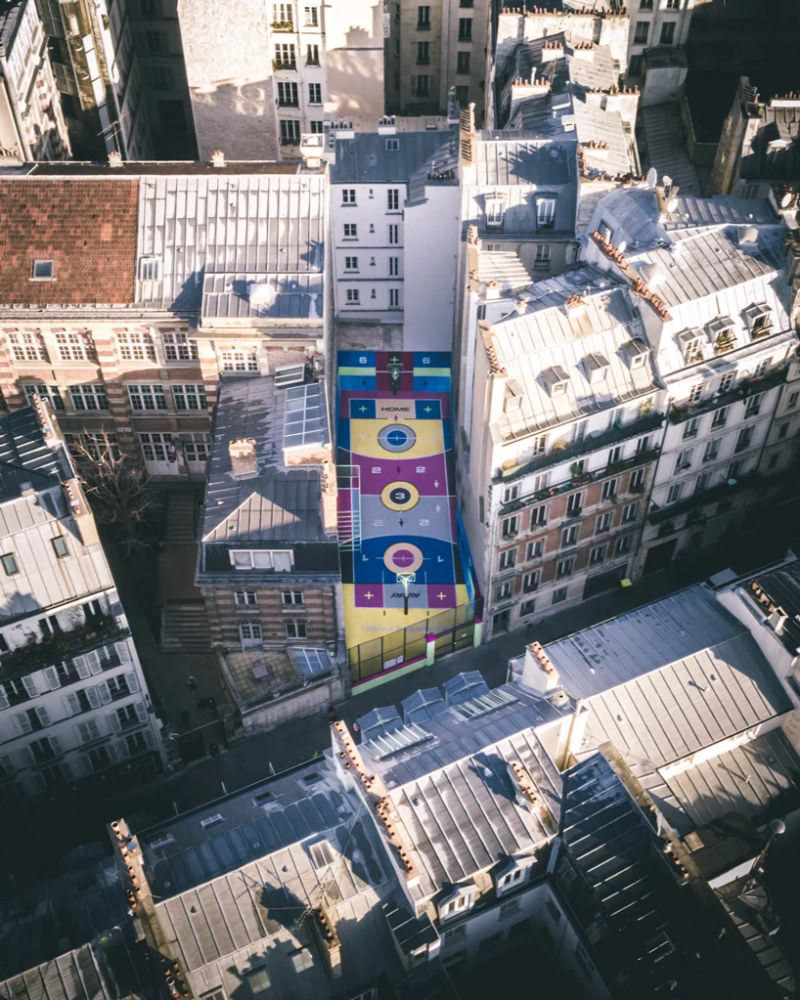 Ideation and early stylframes. The project was developed for web GL so users can access it in Augmented reality.